Built in 1760, Palacio Can Marques is a former private palace that has opened its doors to the public for the first time as a luxury boutique hotel.
The 13 individually designed suites are filled with eclectic décor, each with a unique handmade chandelier from Murano, Italy and many of the suites have a private balcony overlooking Palma harbour.
There's a suite for every style – from the Riad suite with its private terrace to the Rose suite coloured with pink hues, and each offering sublime comfort and elegance.
The Palacio Can Marques opened this month so below we take a glimpse inside the palatial offering.
The vibe
Set in the bustling Old Town La Lonja district, Palacio Can Marques offers a quiet sanctuary away from the busy streets where you can spend time relaxing in your suite or in the private garden fringed with palm and olive trees.
Tranquility is the aim here, so steal a few quiet moments in the sun on the rooftop terrace or in the traditional French restaurant in the vaults of the building.
Outside of the hotel, the streets of Palma are vibrant and inviting, with a busy harbour and plenty of history and culture to immerse yourself in.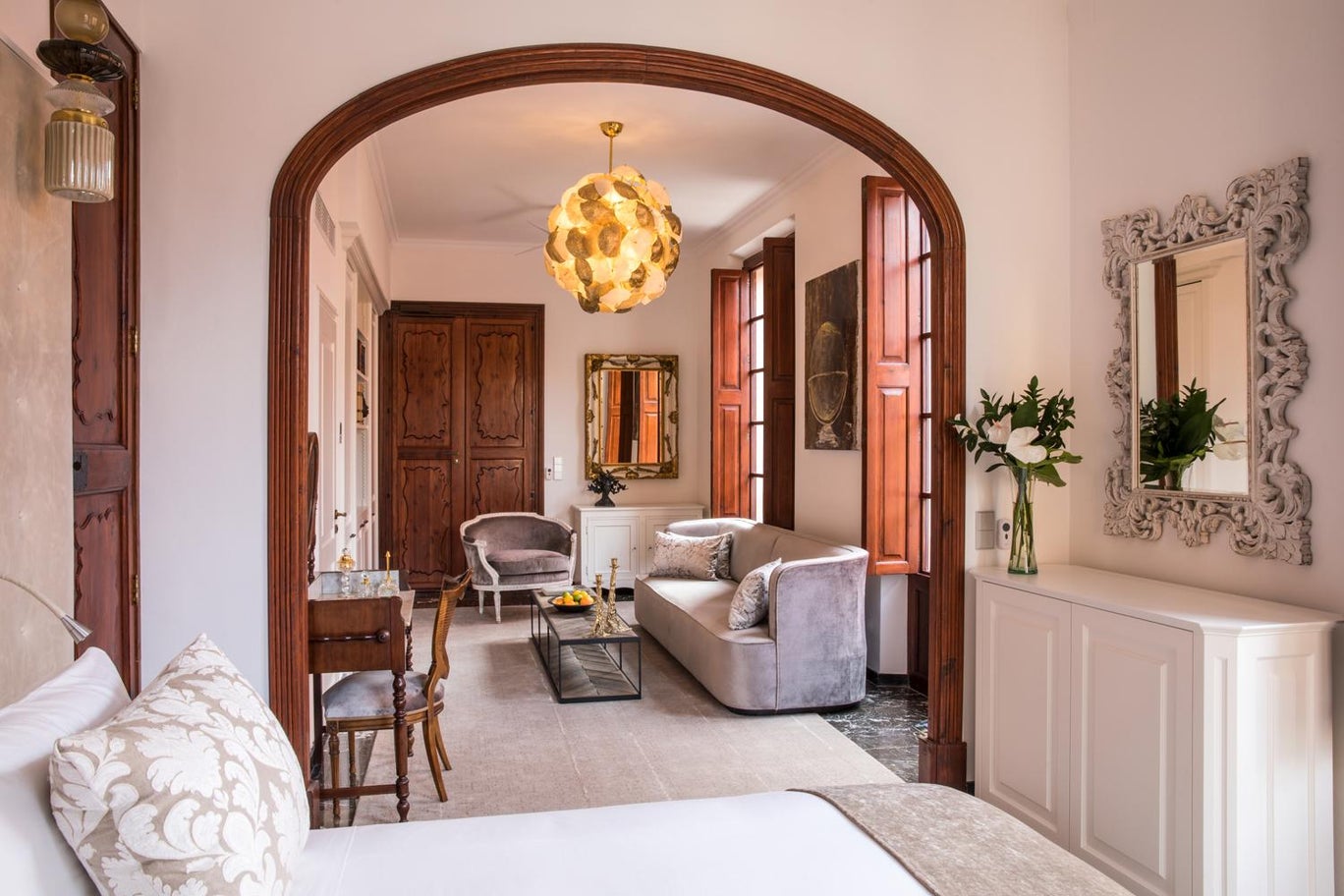 Who for?
Those who want a touch of elegance added to their next Spanish island holiday. For even more luxury, opt for a private excursion on the hotel's 108-foot super yacht.
What to Instagram
Palacio Can Marques has, quite possibly, the best rooftop views in the city. So head to roof terrace bar for a midday, sun-soaked picture overlooking the Spanish hub (and a cheeky sangria or two).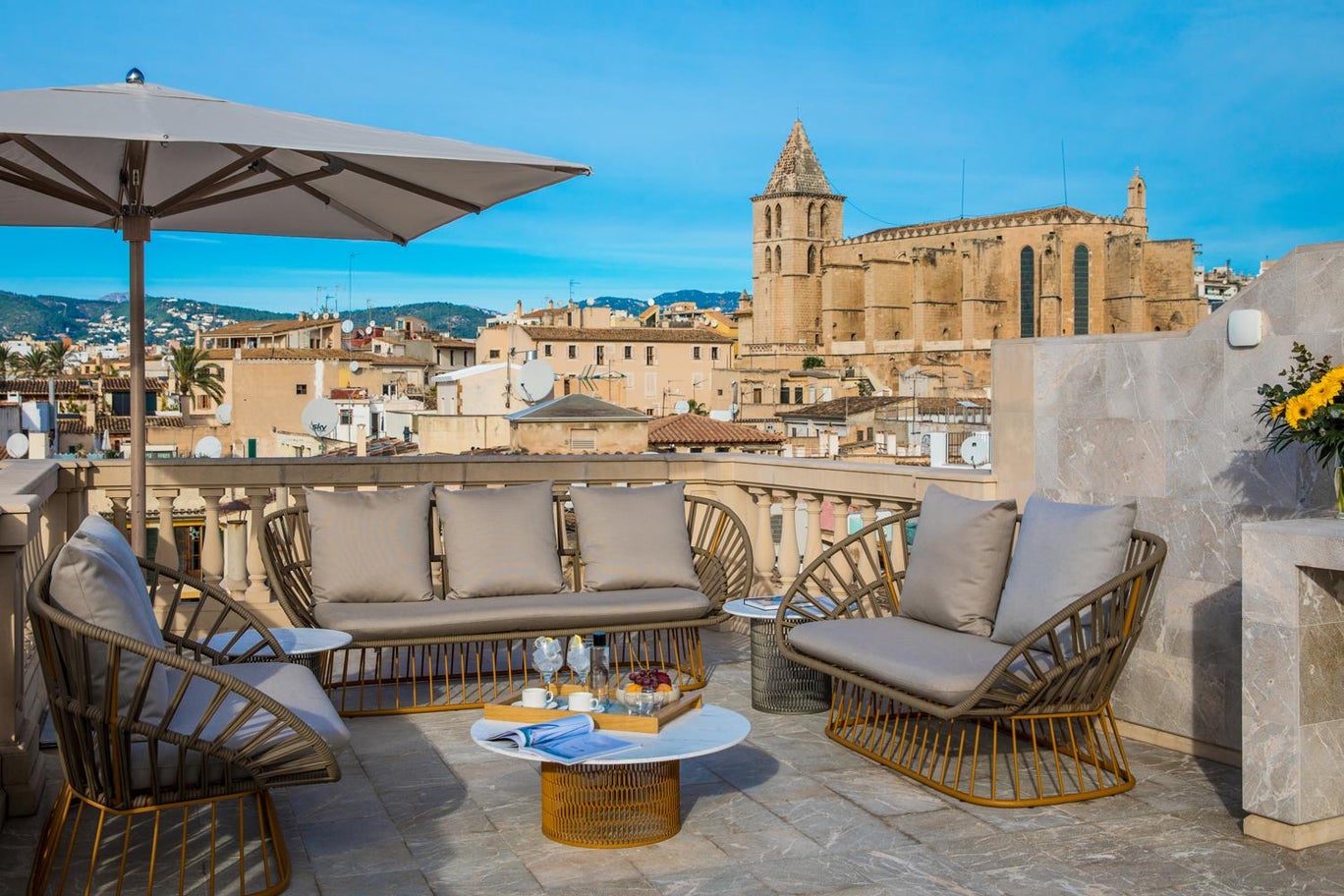 Known for
Palacio Can Marques is only now opening its doors to the public for the first time in its 250-year history, but there is no doubt it will soon be known for being one of the best hotels in Palma.
How to get there
You can book flights to Palma with Ryanair for just £26 return from London's Stansted airport. The hotel offers complimentary transfers from the airport.