The grand houses of the Mallorcan capital's Old Town are being transformed in to opulent hotels.
Palma used to be a city with its doors closed. A decade or more ago, walking through the Old Town meant walking past palatial Renaissance homes that hid behind metal gates and wooden doors. Occasionally you might catch a glimpse over somebody's shoulder as they retreated into their private courtyard – a snatched peek of a pale stone staircase or ornate balustrade – but generally you were locked out, exiled to wander the tangle of narrow streets in a permanent state of speculation. Today, though, Palma's Old Town is reborn. This is now the epicentre of the Mallorcan capital's tourism, home to numerous hotels. The grandeur of the architecture lends itself to the luxurious, and many of the hotels peppered throughout th area are five-star. Last winter two luxury hotels opened their doors within a few metres of each other. Each is set in a lavish former family home, offering guests the chance to enter a once-private world and see the opulence within.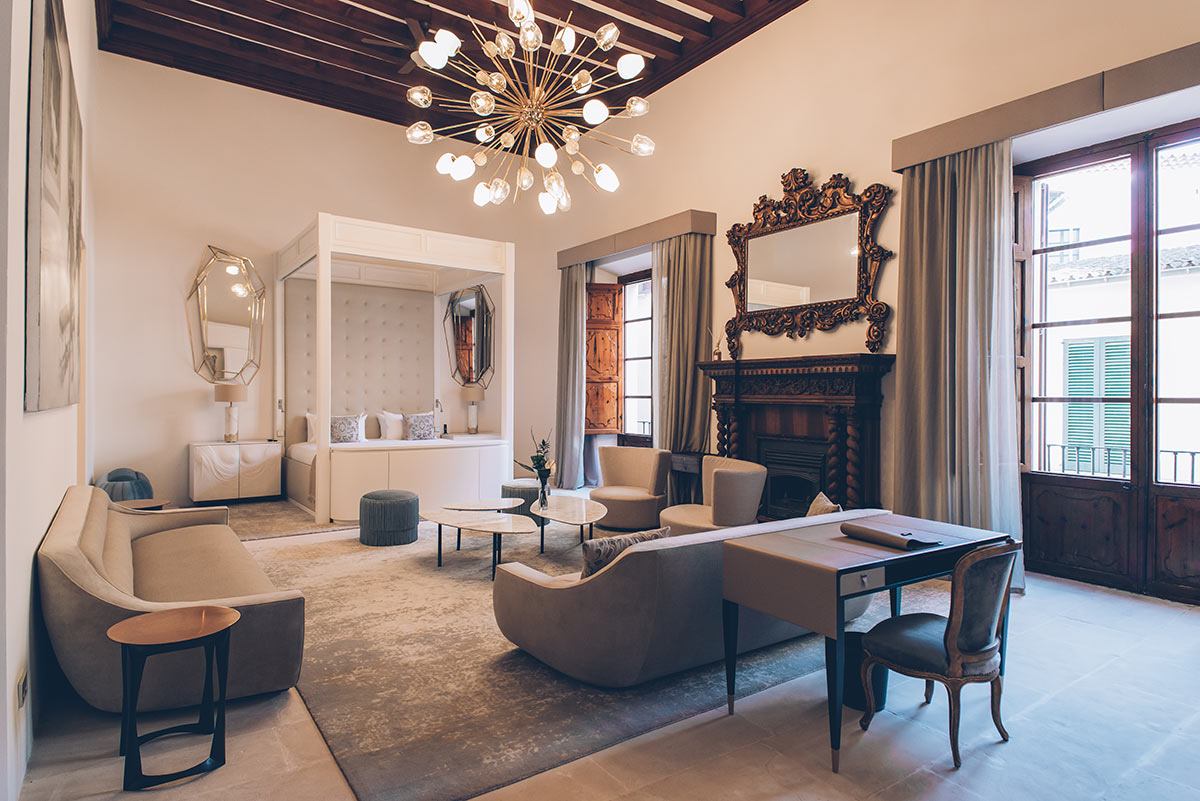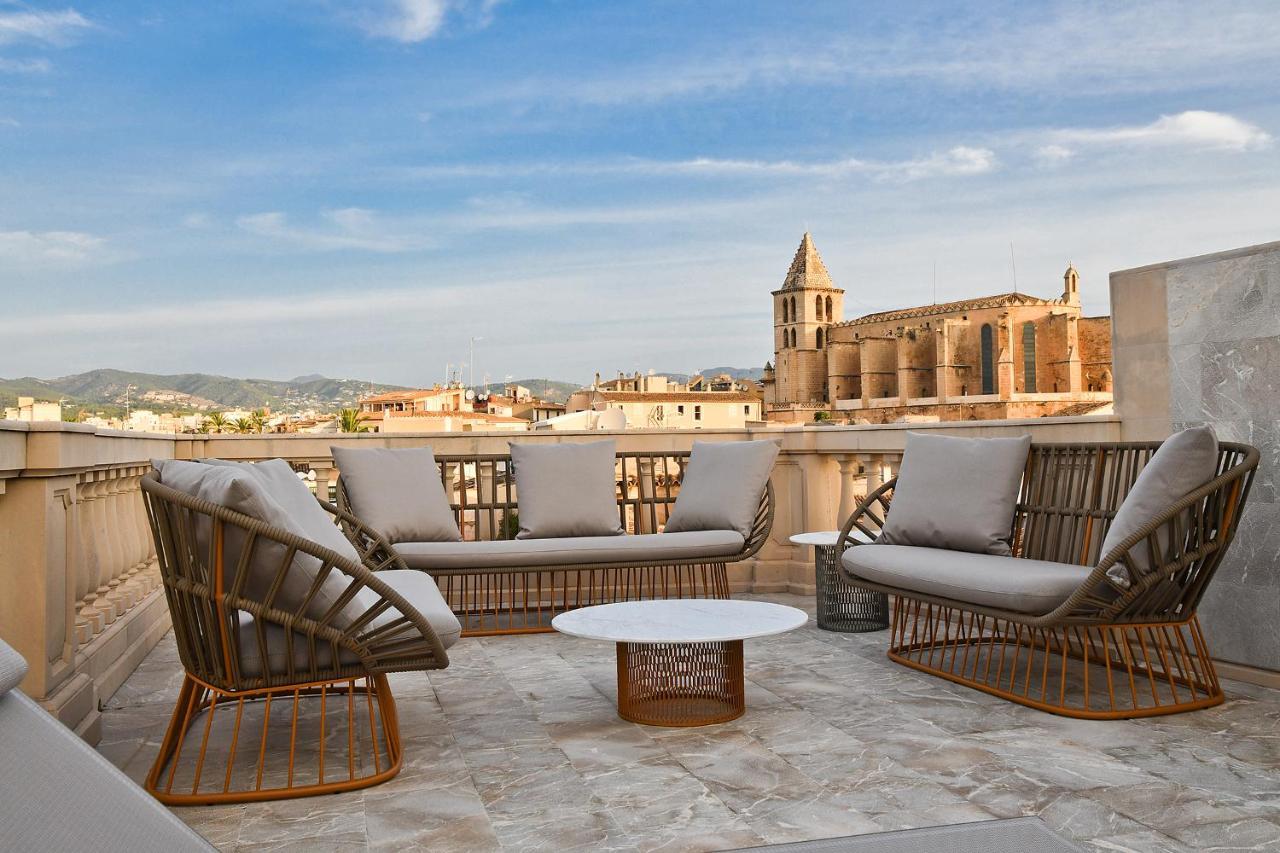 On my fi nal n ight in Palma I immerse myself in more classic style, and I move a few doors along from Can Bordoy to another new kid on the block, Palacio Can Marques. This five–st a r hotel has been some 20 years in the making in one of Palma's most opulent noble houses. Here there is even more lavish architecture on display. Stepping i n to the courtyard, I am entranced by the fairytaleflying staircase that dominates the space. This leads up to some of the hotel's 13 suites, including the Riad, which sleeps up to six guests in three bed rooms, one occupy ing a tower with panoramic views of the city.
Suites have been designed to show off the palacio's original featu res and there are 18th–centu ry door hand les and m ismatched, wonky hinges t hat nod to the building's history. Once again the public are invited in to explore the bu i l d i ng. There are plans for a champagne bar in the courtyard, and a cocktail bar on the roof terrace aims to attract the 1-0ca ls, and the restaurant, set beneath a vaulted stone ceiling, is open to all. Here the Belgian chef Cedric Lebon serves a classical French menu of dishes such as oven-baked snai ls and beef bourguignon, accompanied by wines from Mallorca and mainland Spain as well as France.
Sitting here it occurs to me that there must be dozens more buildings j ust lik this in the Old Town. On this visit I have still walked past plenty of gated courtyards and sea led mansions, beauties that remain hidden from the public gaze. At least now there are everal that we can enjoy, whether we stay i n them or not. Palma's doors seem finally to be opening.