**The location **
La Lonja, in the picturesque Old Town of Palma, is known as the neighbourhood that comes alive at night. The boutique Palacio Con Marques, right in the heart of it, makes for the perfect base to explore the surrounding labyrinth of pretty alleyways dotted with bars and restaurants – or it would, if it wasn't so hard to tear yourself away.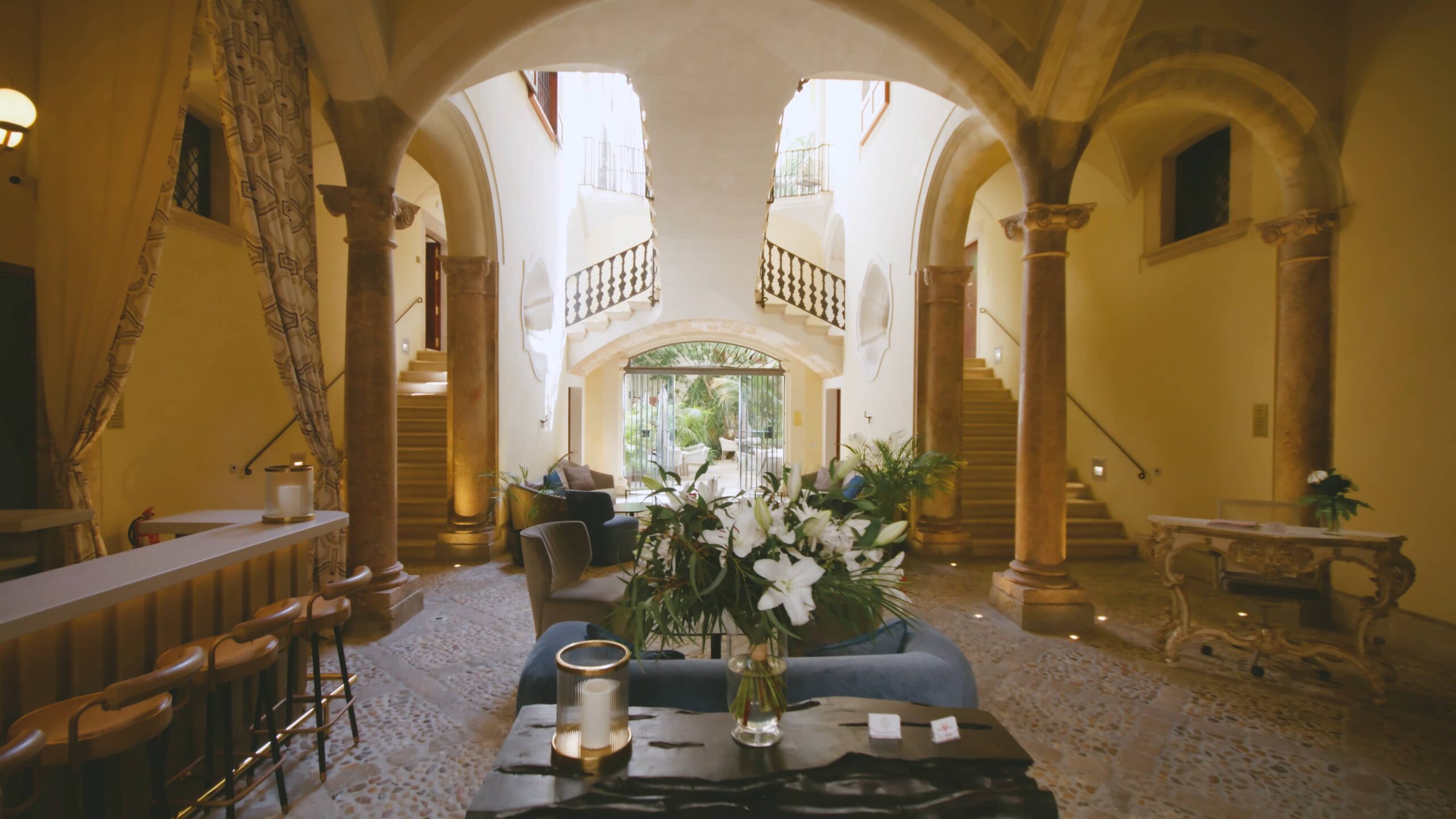 The food
The restaurant Can Marques specialises in Mediterranean cuisine with an added je ne sais quoi. From a delectable tapas menu to classic French dishes, served either in the hotel's ambient indoors or in the palm-tree edged courtyard. And the best part? The well-stocked wine cellar in the vaults below.
The design
13 individually designed suites make up the intimate boutique hotel, each unique in both shape and décor, which has the air of a majestic private home. The 18th-century building has been beautifully restored by French interior designer Aline Matsika, making it possible to welcome guests for the first time in 250 years. Drawing on the existing architectural characteristics – from Moorish tiles to Binissalem stone – ornate touches and contemporary art create an atmospheric and luxurious interior. The patio is pillared by gothic columns and the tranquil garden area provides sanctuary in the middle of the bustling Old Town.
The relaxation
While the hotel itself is a haven in the heart of Palma, guests keen to venture further afield can request a private excursion from the nearby Palma Boatyard STP on an 180ft sailing super yacht to truly make the most of the Mediterranean sea and sun.